At the Livingston Inn, we aim to offer a diversity of Modern British Cuisine with Traditional Pub Classics and an extensive Grill menu to show case some excellent produce provided by our trusted butchers and proven suppliers. We only source the very best of which is mostly British, seasonal and fresh.
Our menus will develop as we strive to refine and improve our food offering, we will continue to seek out new ingredients and source of supply and at all times under our emphasis on high quality, fresh, tasty, sustainable ingredients and local suppliers where possible. 
At the current time we are running a reduced menu below as we get back to normal post lockdown.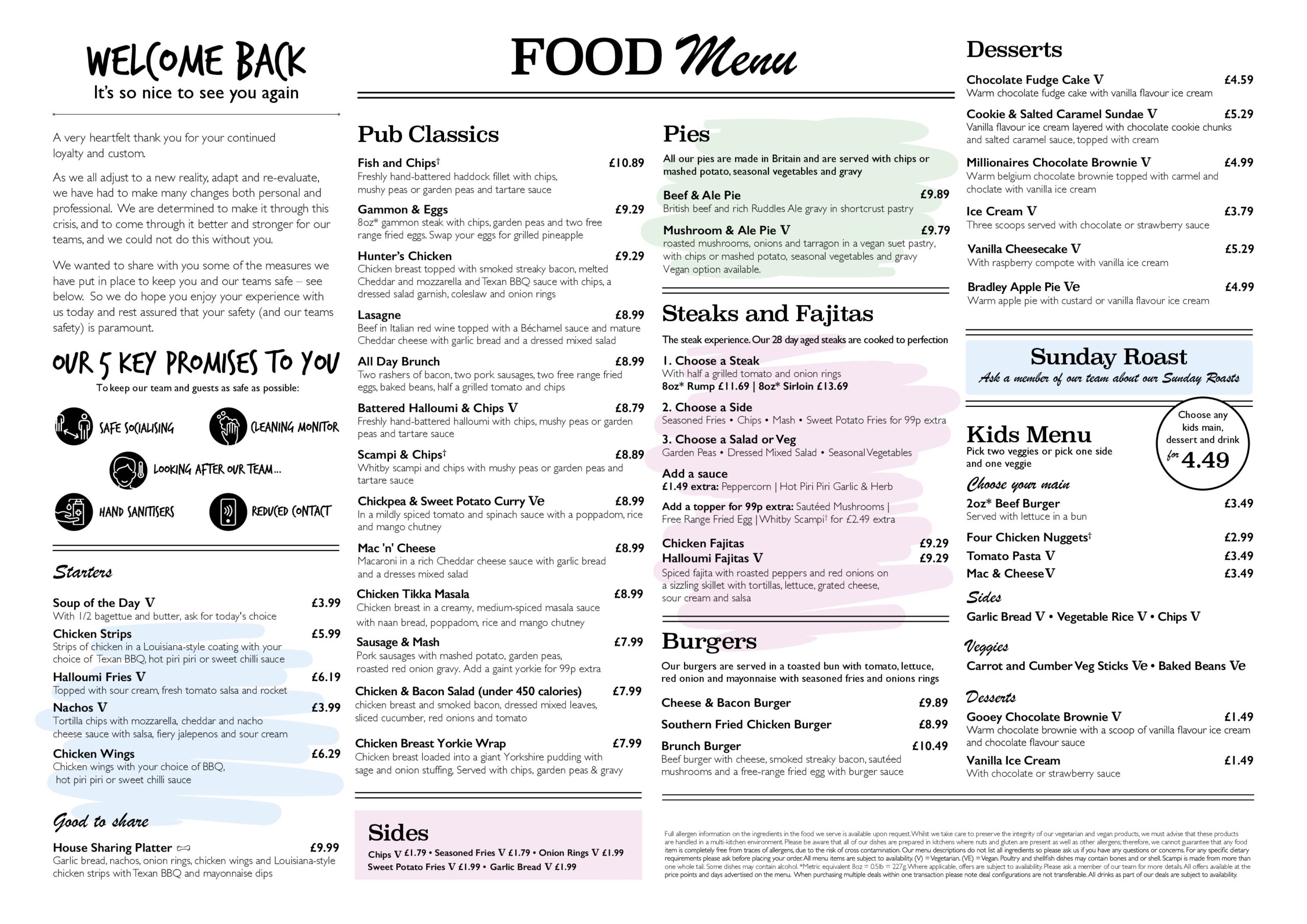 For a printable pdf version of our menu click here